ⓘ Information panel (print on dibond mounted on wood, QR code, 118 x 71cm) in custom weathering steel frame, 2022. See also this post (Summer 2021).
On Wednesday, May 11, a permanent installation at The Plot (Lierop, NL) was presented in the presence of Wendy Morris, family members, people involved, friends, and local and regional press. The work is a steel frame with irregularly interchanging information panels.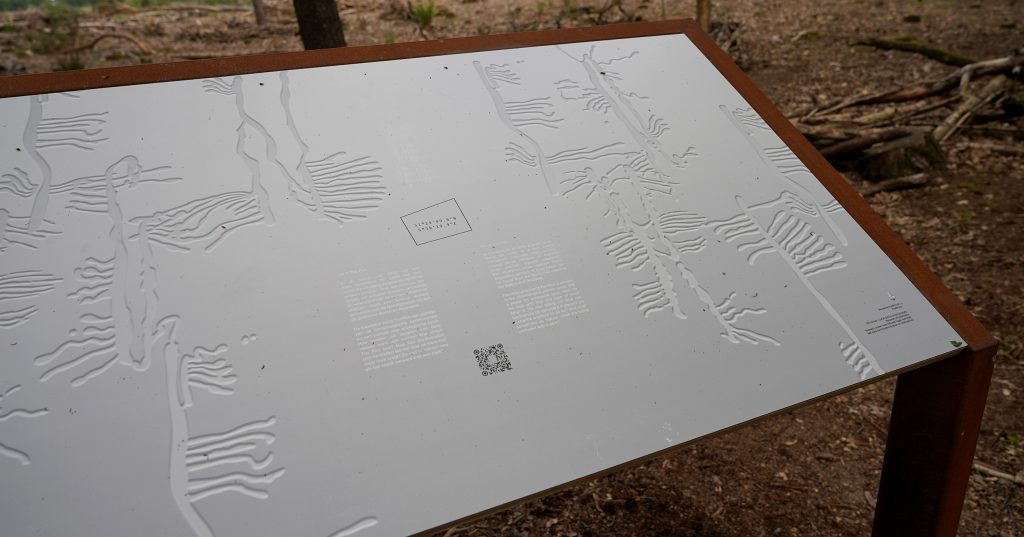 51° 24' 49.8" N, 5° 39' 19.9" E
This is The Plot.
In the Summer of 2019, a small family forest fell victim to a bark beetle infestation. Unusually mild winters caused larvae numbers to explode while extreme drought weakened the otherwise more resilient trees. Expanding patches of dead forest can be found from the North Sea coast to the Baltics and Romania.
The clearcut became The Plot: a witness to the climatological system crisis, and a portal for ecological grief. How do we deal with this new type of loss? What is The Plot telling us? How can biodiversity be restored if it doesn't get a chance anymore to do so? And what constitutes as 'nature' when it's being confused with a park?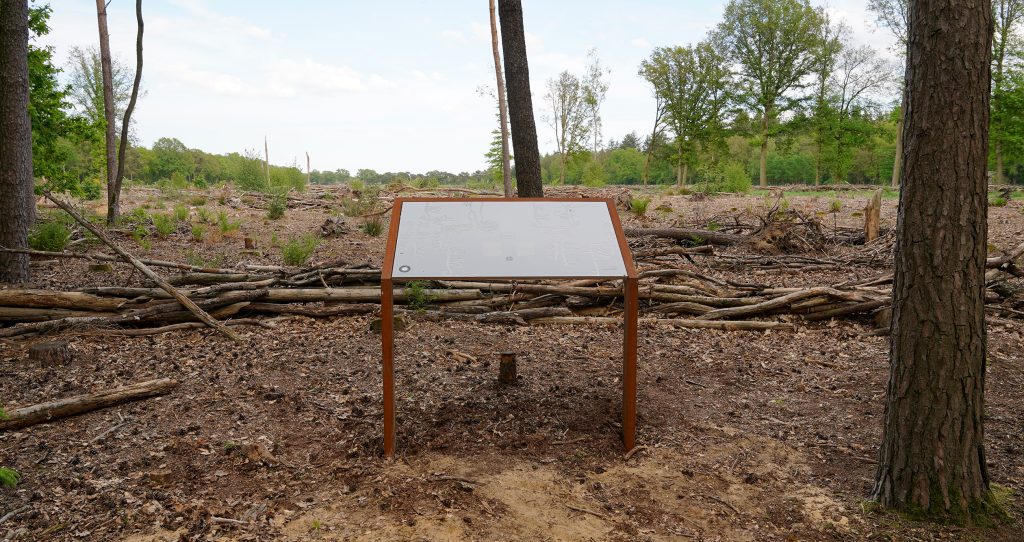 Made possible with the kind support of Kunstloc Brabant and the organization of Outdoor EnZo.
Press (in Dutch)