A three-day gathering in Kamiesberg/Namaqualand.
We started the gathering on the first day with a joint reading in Paulshoek of Fieldguide #3 – There Listening: Plant Perspectives on Healing and Power/'n Plant se Perspektiewe van Krag en Genesing, written by Joshua B Cohen and Johanna 'Marianna' Lot.
Each participant wore a pocket with stitched plant names in Afrikaans, Dutch and Nama that appear in the text of the Fieldguide.
Participants of the reading/gathering in Paulshoek were Cornelius Brand, Willem Brand, Joshua Cohen, Margrieta Cloete, Sylvester Cloete, Johanna Jass, Nadia Kamies, Yvonne Kriel, Johanna Lot, Nele Möller, Wendy Morris and Johanna Williams.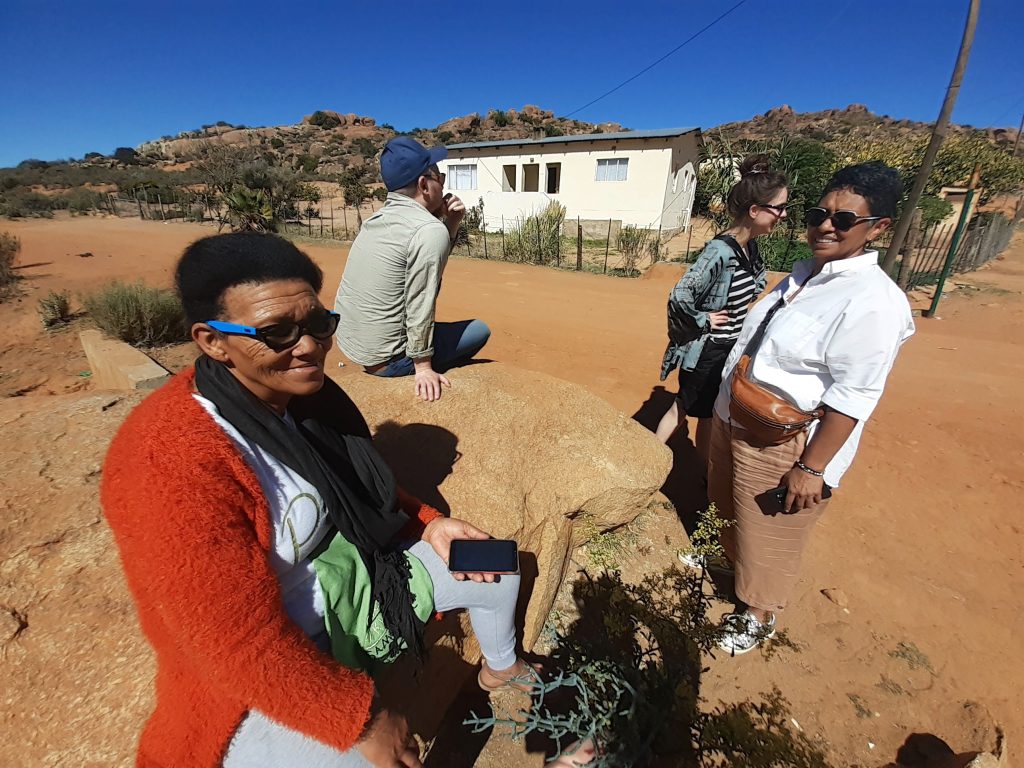 On the second day of the gathering, we met with Kruiedoktors (herbal doctors), talked about Kauwgoed, had freshly baked bread and shared many conversations with our Fieldguides Johanna Lot, Joshua Cohen and Nadia Kamies in Leliefontein and Nourivier, Namaqualand.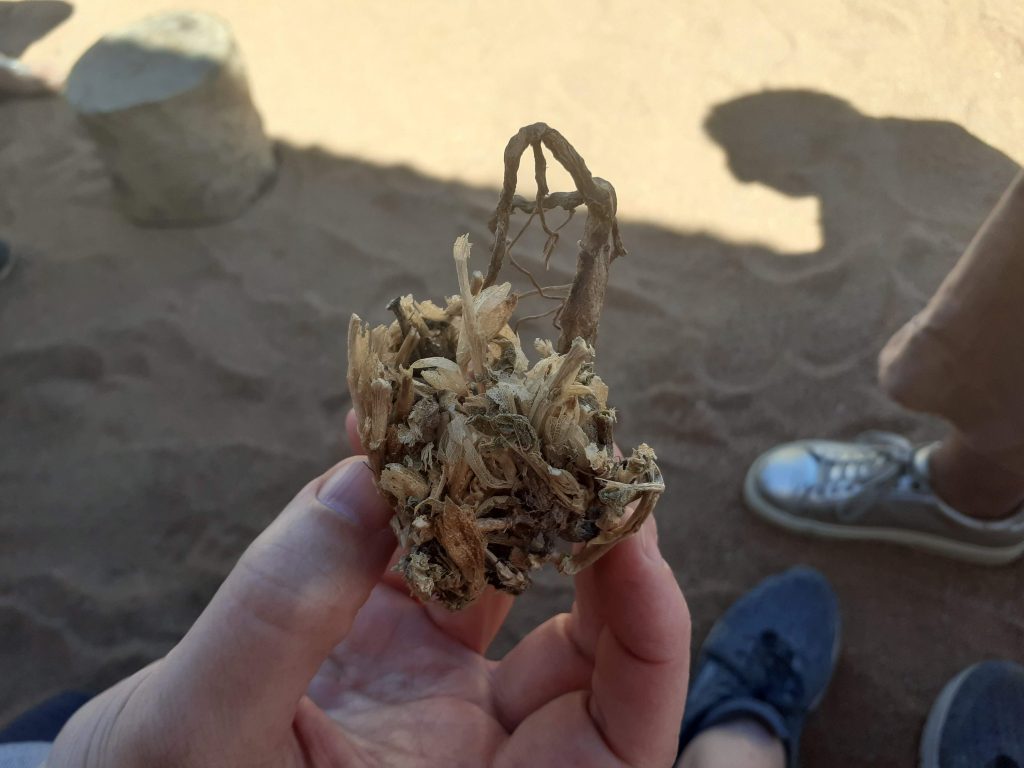 The last day of our Fieldguides gathering, we spent together in Skilpad Nationalpark.
Guided by Johanna (Marianna) Lot we listened to plant stories, silent owl wings, dassie rocks, whispers of wind moving between leaves and sand and stones.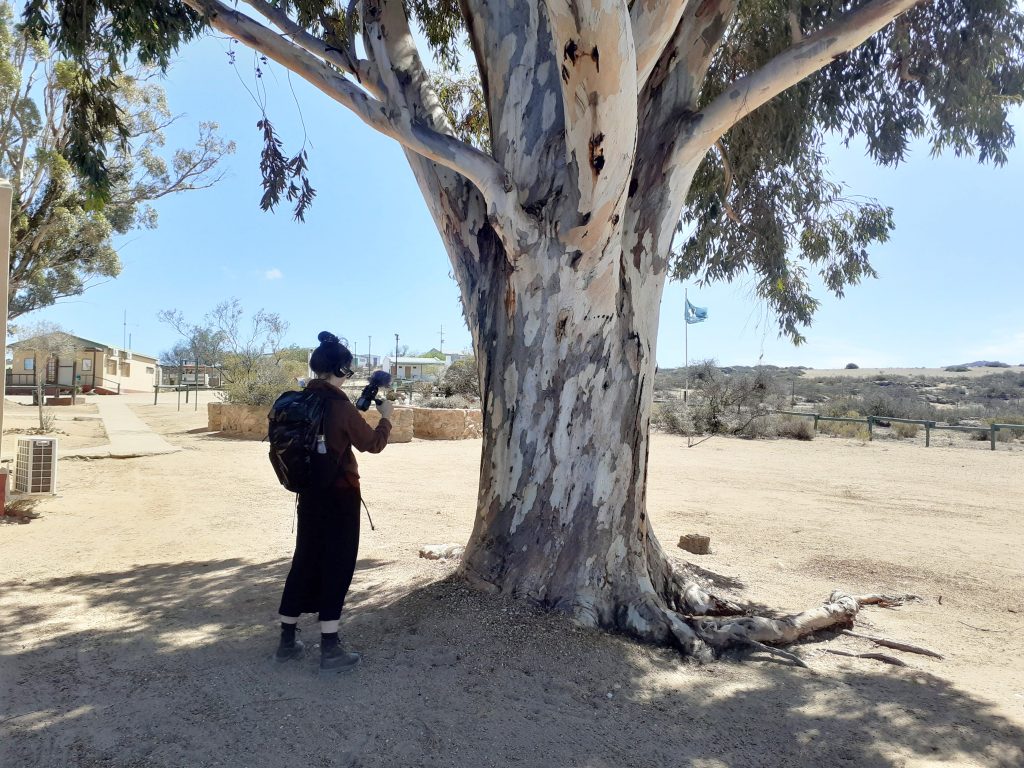 We are beyond grateful for the shared reading, the conversations with all the participants, for Johanna 'Marianna' Lot for opening her house for the reading/gathering, as well as her, together with Joshua Cohen, being our Fieldguides for the three days in Kamiesberg.
The gathering was made possible through Luca School of Arts Breakout Fund.